Business Development Manager (BDM)
Bath, UK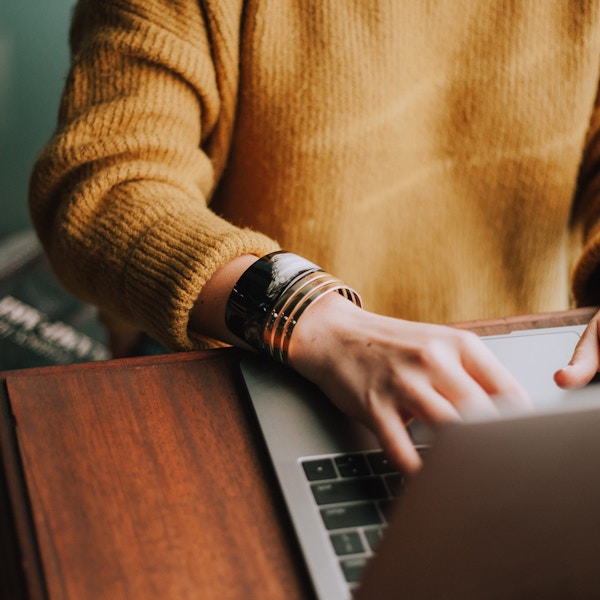 Basic salary £28k-£35k (OTE: £40k-£50k)
As Business Development Manager you will focus on lead generation, prospect management and new client acquisition for Dialect. You will be responsible for researching new client opportunities, and provide prospective clients with all services that Dialect offers. You will work with the senior team to deliver against the targets set in our new business strategy.
The successful candidate must be energetic, proactive, able to think beyond the norm, present effectively and show a desire to win new clients for the agency. Ideally you will also have specific knowledge and passion for the Games and Tech industries.
Key Responsibilities
Identifying, qualifying, and securing business opportunities; coordinating business generation activities; developing customised targeted sales strategies
Building business relationships with current and potential clients
Understanding client needs and offering solutions and support; answering potential client questions and follow-up call questions; responding to client requests for proposals (RFPs)
Working with potential clients on a global scale, but with particular focus on the North American market
Collaborating with leadership to secure, retain, and grow accounts
Creating informative presentations; presenting and delivering information to potential clients at client meetings
Creating and maintaining a list/database of prospect clients; maintaining a database (Airtable / CRM) of prospective client information
Cold calling / emailing; making multiple outbound calls to potential clients; closing sales and working with the client through the closing process
Meeting all quotas for cold, active, inactive calls, appointments, and interviews; meeting or exceeding annual sales goals
Maintaining a pipeline of all sales administration
Collaborating with management on sales goals, planning, and forecasting; maintaining short- and long-term business development plans
Job Specific Skills and Attributes Essential Requirements:
Experience with lead generation and prospect management
Excellent verbal and written communication skills; the ability to call, connect, and interact with potential customers
Persuasive and goal-oriented
Possesses an energetic, outgoing, and friendly demeanor
Able to professionally and confidently communicate with C-Level Executives
Possess a University degree
At least two years of sales experience - preferably within an agency environment
Good knowledge of the Games and Tech industries and the primary brands within these sectors
Excellent analytical and time-management skills
Demonstrated and proven sales results
Ability to work independently or as an active member of a team
Strong computer skills
Key relationships This role will report to the CEO (who is responsible for Dialect's sales strategy). The BDM will also have daily interaction with Dialect's senior management team (including COO, CCO and Finance Director) and Dialect's creative, media and data teams.
About Dialect We are a full service, digital marketing agency that specialises in the art and science of engagement for tech and gaming audiences. We have creative, media, data and client services teams based in San Francisco, Los Angeles, London and Bath and our clients include Logitech, Nvidia, Blue Microphones, Wizards of the Coast, Glu Mobile, Extreme Networks and Rebellion.
Our principles
We create emotional connection
We're endlessly curious
We do what we say we're going to do
We're part of a team
We love to listen
We're the coolest geeks in the room*
At Dialect we are always looking to improve and develop our people, processes and products and our team are the instigators of this change. From day one, you are trusted to work with autonomy, but know that you will be supported by a great team. We don't believe in excessive documentation, but we do encourage unhindered communication between all our team and customers.
Dialect is a genuinely great place to work. We believe in respecting our employees and understand that the way to get the very best work from you is to provide a welcoming, relaxed and friendly environment. Our offices are located in Bath but given the current situation the whole business is working remotely (and has been for the duration of the lockdown). We will have the opportunity to continue to work remotely after this period. Therefore, you will have the option to either work in the office or work remotely. If you work remotely then you will be expected to come into the office at a certain frequency but this can be tailored to your needs and that of your team.
About Dialect
Dialect is the first 'content networking' agency. We use content primarily as an acquisition tool to discover and engage new audiences for global brands by placing and promoting content with major media partners on websites and on their associated social channels. Our clients include the likes of Logitech G, NVIDIA, Google, Amazon, CCP Games and Wizards of the Coast (Dungeons & Dragons).
We are experts in creating genuinely valuable video content. Content that consumers actually get something from. From how-to series, interviews, pre-launch content, teasers and straight-up entertainment, we offer smart, strategic video solutions designed to magnify messaging, community reach and shareability.
Now with offices in San Francisco, London, and Bath, Dialect is at the forefront of media disruption.
To apply, please send your CV to ingrid@dialectinc.com.