Producer
Bath, UK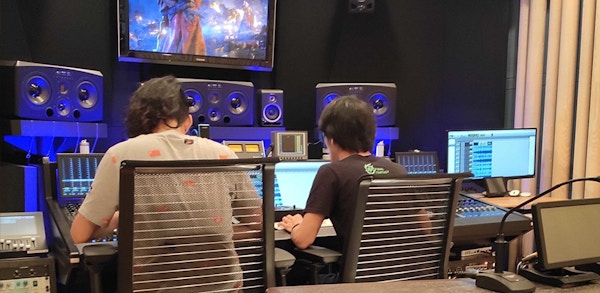 You'll be a crucial part of a team creating original YouTube videos for one the UK's biggest game publishers. You'll plan, present, and voice videos that celebrate games in a passionate and personable way.
Key Responsibilities and Accountabilities:
Presenting, voicing, and producing videos
Creative liaison with client
Attending weekly client calls
Content planning and production management
Recording to-camera content in studio and on-location
Conducting on-location interviews
Commissioning freelancers
Capturing gameplay
Special Requirements for this role:
Job Specific Skills and Attributes
Essential Requirements:
Knowledge of and aptitude for gaming
Excellent communication skills
Confidence on-camera
Creative approach to content creation
Ability to work flexibly in a reactive environment
Preferred Requirements:
Experience presenting on camera
Experience of YouTube channel ownership/management
Experience writing about games
Specialist knowledge of Rebellion Developments
Knowledge of Adobe Premiere or other editing programs
A bit about Dialect
We are a full service, digital marketing agency that specialises in the art and science of engagement for tech and gaming audiences. We have creative, video, media, data and client services teams based in San Francisco, Los Angeles, London and Bath and our clients include Logitech, Nvidia, Blue Microphones, Wizards of the Coast, Glu Mobile, Extreme Networks and Rebellion.
Dialect is a genuinely great place to work. We believe in respecting our employees and understand that the way to get the very best work from you is to provide a welcoming, relaxed and friendly environment. Our offices are located in Bath but given the current situation the whole business is working remotely (and has been for the duration of the lockdown). You will have the opportunity to continue to work remotely or in the office after this period. If you work remotely then you will be expected to come into the office for some recordings but this can be tailored to your needs and that of your team.
Our principles:
We create emotional connections
We're endlessly curious
We do what we say we're going to do
We're part of your team
We love to listen
We're the coolest geeks in the room
We're really keen to hear from any women gamer/producers and anyone from an ethnically diverse background.
About Dialect
Dialect is the first 'content networking' agency. We use content primarily as an acquisition tool to discover and engage new audiences for global brands by placing and promoting content with major media partners on websites and on their associated social channels. Our clients include the likes of Logitech G, NVIDIA, Google, Amazon, CCP Games and Wizards of the Coast (Dungeons & Dragons).
We are experts in creating genuinely valuable video content. Content that consumers actually get something from. From how-to series, interviews, pre-launch content, teasers and straight-up entertainment, we offer smart, strategic video solutions designed to magnify messaging, community reach and shareability.
Now with offices in San Francisco, London, and Bath, Dialect is at the forefront of media disruption.
To apply, please send your CV to ingrid@dialectinc.com.